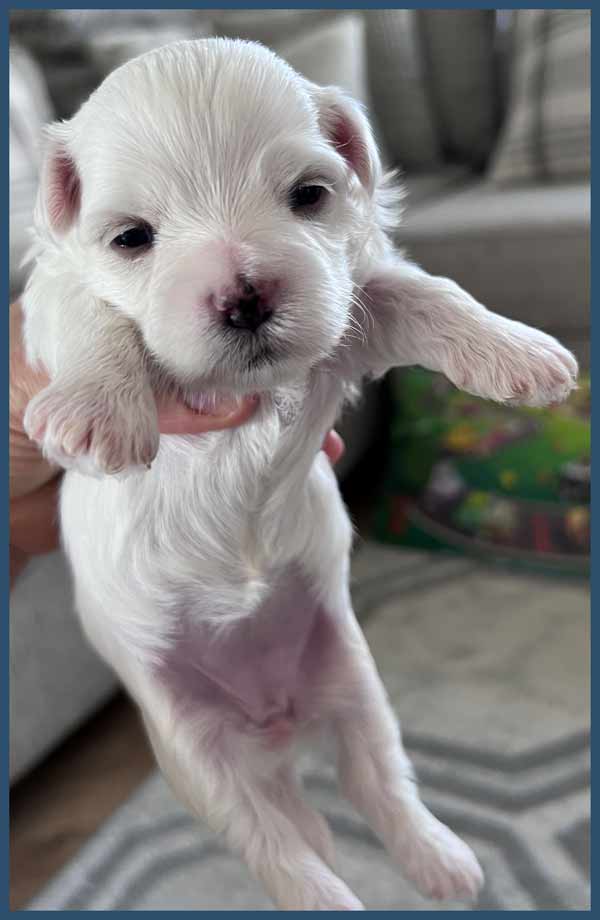 Development and Marketing Specialist (COMING SOON!)
The newest (and cutest) member of Monroe Casting, Maddie has all the spunk to draw in client attention and is ready to use cuddles to keep it! She was born in Harrisonburg, VA, near her namesake James Madison University. Maddie's Maltese sparkle and Southern charm caught Pixie's eye, and her shared birthday week with both her late Grandpa and late Maltese sister Bailey sealed the deal. Her first job: learning to walk so she'll be ready for plenty of adventures in Hollywood!
Email Madie with your Questions!